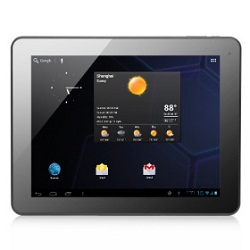 As the name implies, the DesireTab 9.7 Android 4 PC is one device that has some features that one will like to have.
Apart from the fast 1.2GHz Boxchip Processor and the 1GB DDR3 Memory, this tablet device has 16GB of Internal Storage. For the price range, this is one of the key features of this unit when comparing it to other Tablet PCs sold in the marketplace. Storage for ebooks, music, and videos will not be an issue with this device. If one combines the 32GB additional storage capability with this device, one can enjoy close to 50GB of storage. That is good.
The DesireTab Tablet PC is better suited for consumers with the need for performance and storage. If you are not in a hurry to purchase an Micro SD card – if you need a laptop with enough battery power
In addition to the internal storage, theDesireTab Tablet PC also has a battery life of approximately 7 hours which is also considered excellent for the price. Everyone is virtually looking for a cost effective Tablet PC with long battery life spans, so this one should do it.
The other specfications are fast becoming a standard for Tablet PC clones:
 9.7 Inch Capacitive Touchscreen (5-point multi-touch)
Dual Front Cameras (2MP Rear end, 0.3 MP Front facing)
Supports Wireless N networks and 3G (USB)
Video playback up to 1080p
Video Streaming via HDMI-out port.
 DesireTab 9.7 Android 4 Tablet PC – Video
In closing, if you are looking for a decent Tablet PC, getting one with all the power and resources like the DesireTab 9.7 Android 4 Tablet will be the best option. With a huge internal storage space and decent single core processor, this Tablet will surely deliver.
Please click here for more information about the DesireTab Tablet PC.
Helpful Articles